Classic Name Natural Wooden Shelf Coat Rack
Classic Name Natural Wooden Shelf Coat Rack

View Images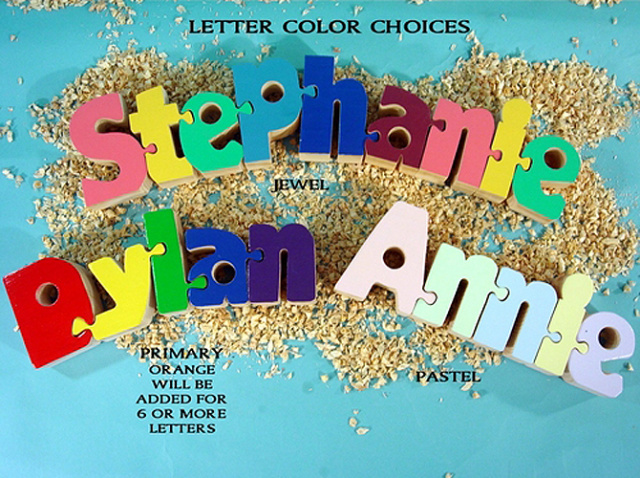 Price: $46.95
Availability: This product is back-ordered; it is unavailable for ordering at this time please come back or continue shopping.
Prod. Code: KGN15CRSR1
Classic Personalized Name Natural Wooden Shelf Coat Rack. Free Shipping! These personalized coat racks are great for helping little ones hang up their clothes and for displaying that favorite toy or picture. ONE NAME ONLY up to 11 Letters. Approx. 17 3/4 x 7 1/2 x 4". Number of pegs varies according to Name Length. Made from Furniture Grade Birch Ply. Made in USA! We use only non toxic (NO LEAD) paint and sealers. Our personalized coat racks help to teach color and letter recognition along with helping your child's hand and eye coordination.
ESTIMATED DELIVERY INFORMATION:
- LAST DAY TO ORDER for Guaranteed Holiday Delivery:
- Hanukkah / Christmas: OCT 31st at midnight EST
- HOLIDAY SEASON: OCT 31st - JAN 31st: 5 to 8 weeks
- Average non-Holiday Delivery Time: 4 to 6 weeks
Currently, this item can ONLY be shipped to the mainland lower 48 United States at this time.
Unfortunately, this does NOT include Alaska, Hawaii, or APO / FPO addresses.
You can review our Shipping Information here: